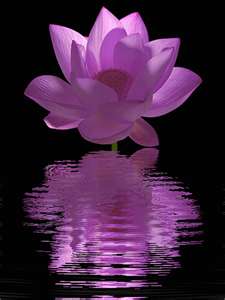 Client Comments
"Her teachers have said they can't teach what Melody knows intuitively to do for personal concerns. She knows those rascally body parts that YOU may not know are there and are triggering something else. You owe to your self healing so book her." ~ Barbara W.
_____________________________________________________________________________________________________
"It has been my pleasure to have been the recipient of several massages from Melody. She is unquestionably the best therapist I have experienced. Melody has the ability of sensing your troubled areas and the gift of being able to listen to you and your body to effect the best possible results. I have suffered with neck and lower back pain for quite a long time. After having both full body massage and chair massage, I have, for the first time in many years, regained range of motion in my neck and experienced a significant relief in my lower back that I never thought possible. I definitely plan on being a regular client of Melody's." ~Cathy W.
________________________________________________________________________________________________________
"We hosted a "massage day" at our house. Since it saved her time and travel expense, Melody offered a discount to all my friends who participated, so everyone got a fantastic massage and also a bargain. My husband and I loved having this at our house and our friends have declared us their undisputed heros." ~ Julia F.
---
"Too often one must choose between relaxation and theraputic. Melody was
able
to achieve both in a thorough manner. She found the trouble spots and firmly, but painlessly, attended to them. At the end, my relaxation could not have been more complete. As a voice narration artist, I came home and recorded some work right after. I was amazed hearing much deeper, richer vocal tones on playback. Her touch is healing, helpful and glorious." ~ Bonnie A.
---
"Melody Craven gave me my first professional massage when I was 50. I'd waited so long because I am extremely (pathologically) ticklish. I
need not have worried. Melody has a firm, unerring touch. She found sources of stress I didn't know that I had and relieved them.
I ended up feeling a little bit taller and a little bit floatier. Floatier may not be a real word but you too will end up using it after visiting Melody." ~ Tom M.
---
"Melody Craven is a born healer. She is compassionate, listens to her clients, and provides exactly what they need. She gave me a massage to alleviate lower back pain. Afterward I felt relieved of pain, relaxed, and peaceful. I encourage everyone to experience her soothing energy." ~ Kathy R.
---
"I've been enjoying and benefiting from massage for many, many years and when I met Melody I felt I had met a special person that had a true healing touch! I could think back during the week and almost feel her touch on my neck, shoulders, and back and could hardly wait for my next appointment. Melody's hands have a magiv touch! Anyone who is lucky enough to have a massage with her as their therapist will know how special she is."
~Betty C.
---
"Ms. Melody Craven truly has a gift. As a person who has used massage for both health/wellness and physical therapy, I cannot say enough about my experiences under Melody's care. Her knowledge, ability and general "touch" is exceptional. She listens and works with you, taking you to a heightened level of relaxation and healing. I joyfully recommend Ms. Craven to anyone who needs an Therapist of her caliber." ~Nicole H.
---
"After trying other practices, I can say that Melody Craven has given me the best massage I have ever had. I truly feel her dedication to her clients is incomparable, and I would dare to say she is the best massage therapist in Central Florida. She gives me a sense of peace that extends beyond my physical well being. Everyone should experience her magic touch."~Meggin S.
---
"Melody Craven is a fantastic massage therapist and very professional. She takes great care in treating her clients like people, and not a paycheck. She worked wonders on my back, and I'd recommend her to anyone!" ~Cynthia H.
---
---